Membership of the Institute of Directors
Membership benefits include:
Access to member premises throughout the UK & EC
Access to IoD Office Solution Packages
Business information
Advisory service
Directors' LAW Express
Directors' tax line
Business intelligence online
Discounts on courses, conferences and events
Access to online networking through LinkedIn
Free publications
(Director Magazine, IoD News, Director's Guides and Pocket Books)
IoD car rental
When you join the IoD, you will become part of one of the most prestigious business communities in the UK which has an active role in supporting you and your organisation. Membership benefits can be accessed locally in the Bailiwick as well as via the UK organisation. 
35% discount on IoD director liability insurance
Publication discounts on some titles
Discount on food and drink at the restaurant and Café Duke at 116 Pall Mall
Complimentary enhanced business directory entry
Priority bookings for selected IoD flagship events
50% discount on an IoD Annual Convention ticket
25% discount on selected IoD conferences
Additional CDIR benefits
IoD jobs and recruitment
IoD travel services
Access to NXD Director
Join the IoD Guernsey Branch
Boost your leadership skills and achieve your full potential with exclusive professional development courses. See, hear and experience more with access to networking events and share your opinions on today's most important issues affecting local business.
Join Now
The IoD's Definition of a Director
Membership of the Institute of Directors is open to those responsible for the strategic direction of an "entity". A director is a member of the body that is responsible for the strategic business direction of an entity and the implementation of its corporate governance, and which makes the decisions that determine its success and integrity. This may include a divisional director where the division is equivalent to an entity of substance; or a leader of an entity not conducted for commercial purposes.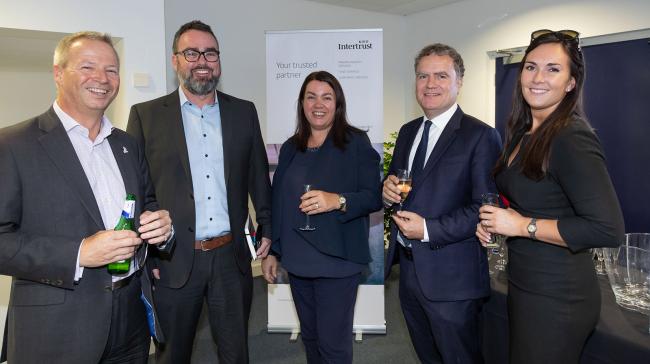 Membership of the IoD is Open to Directors of:
Incorporated companies
Business units or associations
Professional or other partnerships
Not-for-profit organisations, charities or trusts
Non-departmental public bodies
Academic or training organisations
Armed forces organisations
Local or national governments
Similar bodies whose activities and strategies require direction
Learn more about membership criteria